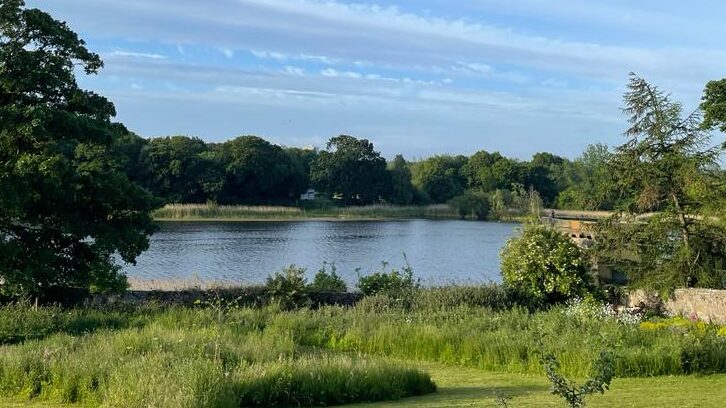 As dawn broke and light stole across Duddingston loch, we knew it would be a very special day and we weren't disappointed. The Thursday volunteers, Cathy and Rita plus Morag arrived with big smiles and bacon rolls and set to work weeding Tiphereth's garden.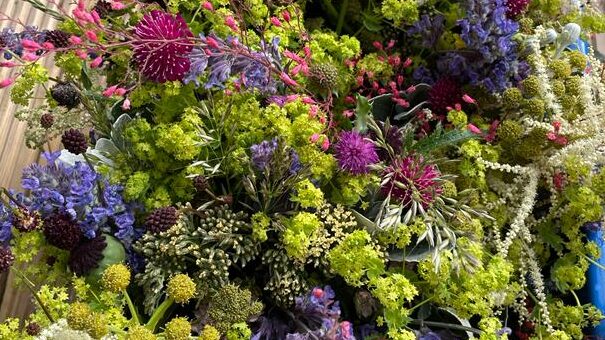 Whilst Lizz, Debs and Kat harvested lettuce leaves and hand tied bunches of flowers freshly picked from the Gairden to sell on the Greens to Go stand.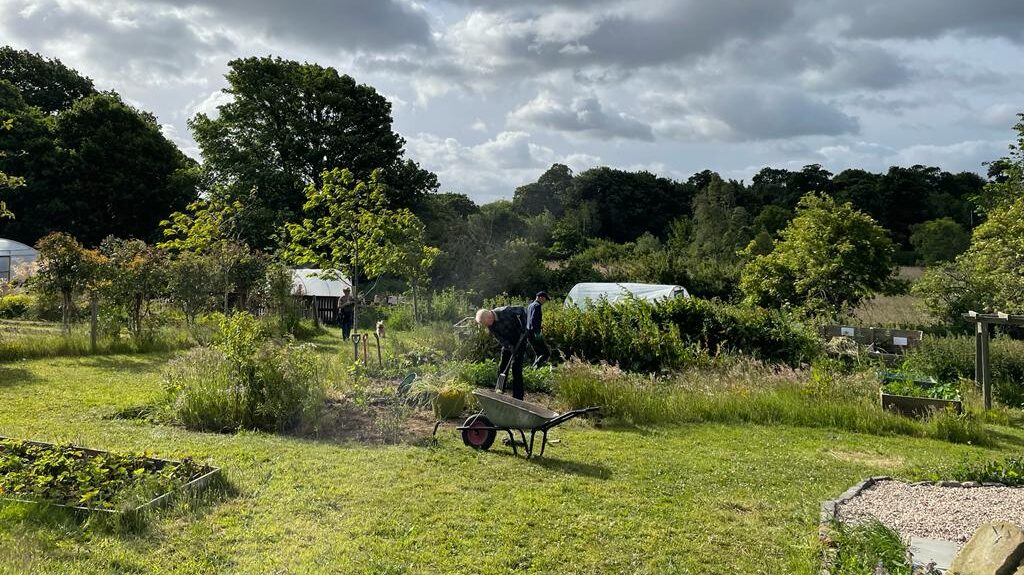 As the sun rose higher in the sky, more of our wonderful volunteers arrived to lend a hand and quickly got stuck in, Evie disappeared from view as she tackled the weeds around the wee gairden and Ian, Paul, John and Adam dug and weeded … and dug and weeded!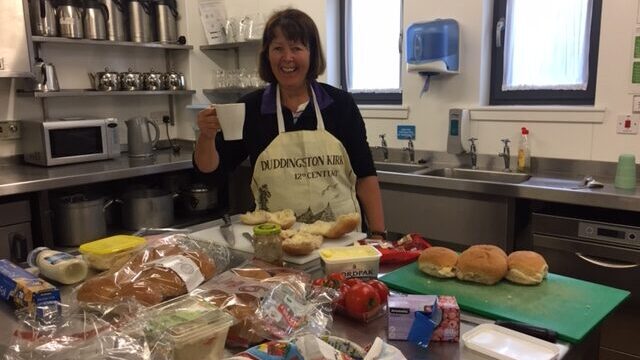 Fiona, Ken and Harry made sure we all had a hot drink, filled rolls and homebaking to keep us going. Despite a freshening breeze, Molly romped through the Gairden with a merry band of visitors and volunteers, stopping along the way to have a sing song and a dance, and Dave entertained everyone with his brilliant tours.
Ten hours in, with some lively performances by the Summerhall Singers and Carers and Co choir, including classics by The Beach Boys and Neil Diamond, Ruth was doing a great job selling all our amazing produce from the Gairden and even had time to dance to the wonderful rhythms of the U3A Ukulele band. Visitors came and went, amazed by the beauty of the place and the size of the lettuces, and as we and the sun started to fade, we realised we had raised a whopping £5,600, far exceeding our hopes and expectations. A great day, great team effort and great result. Thanks to everyone who took part and supported us in continuing the work of the Gairden.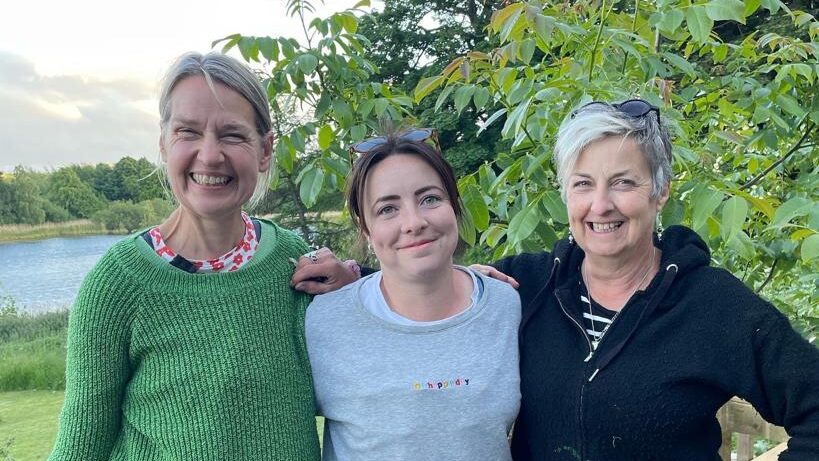 It is always a bit dodgy to select individuals for mention when so many people have given their time to a charitable event.
Debs led the organising committee and attended to all the details that the rest of us forgo.
Our treasurer Kat ran a full marathon to raise funds, that's 26 miles and 385 yards. Wow!
And last but not least Lizz our project manager who along with the volunteers made sure that the Gairden looked wonderful on the day and that we had plenty to sell at the Greens to Go stall
There's still time to donate!