On the 4th of September 2021 we were delighted to hold a wee celebration in the Gairden for our first birthday. A small thank you to all our volunteers, trustees and of course Lizz, the project manager. To try and name everyone would just lead to crimes of omission ….. so I won't even try!
But thank you !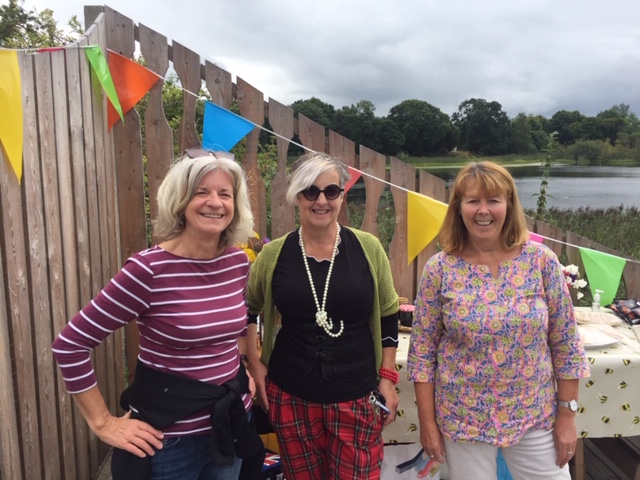 Marion, Jock Tamson's Gairden trust convenor, Lizz the project manager and Fiona one of the trustees.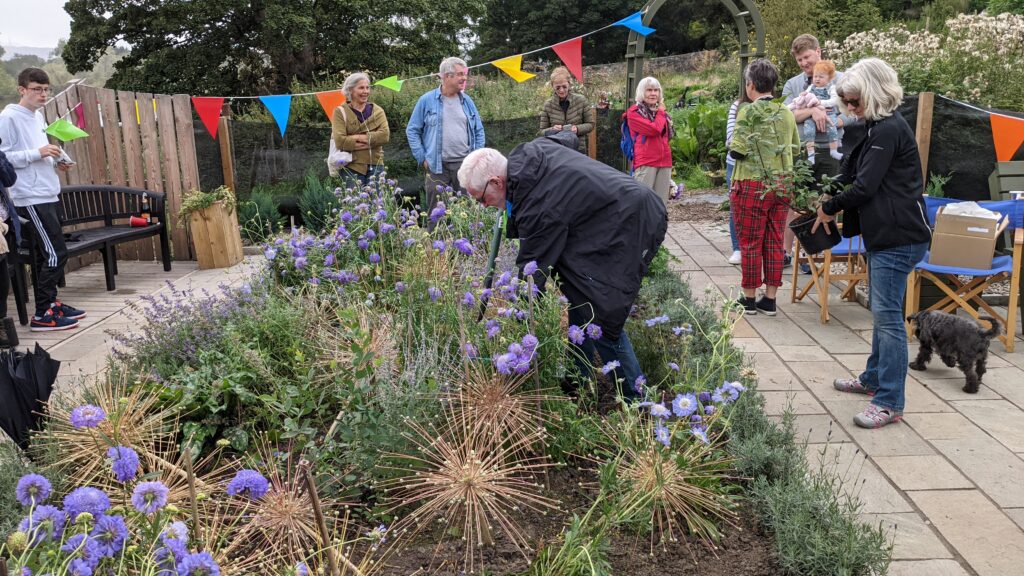 Ken, a long standing servant of the Glebe and now Jock Tamson's Gairden has agreed to be our Patron. He planted a tree in the wee gairden as part of the celebrations.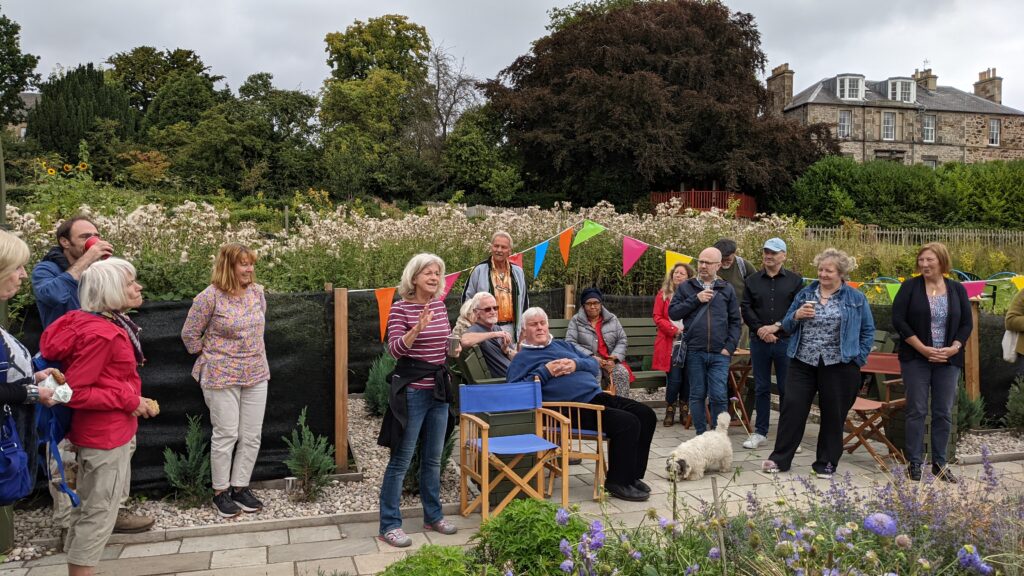 Can't have a party without a wee speech. We sang happy birthday and there was cake. Gone before I could take a picture!